Hello together,
it is time for a culinary report of my stay in the US. From August to December I stayed for 5 months in the United Stated, or to be more concrete it was East Lansing, a typical college town in Michigan. I have collected the frequently asked questions of my friends and followers, and summarized it for you all. It is a top 10 about (miss-)assumptions  and cultural specialties. It is all my from my personal perspective, so please do not generalize anything of that, enjoy it as an outstanding view.
1. "Do Americans really eat that much Fast Food?"
Yes and no! My resume is a mixture of pretty much both sides. From my feeling, I could even say that the majority of students care about their nutrition and good food. On the other side, there is often a dissent of personal aspirations and the lived reality. For example, it is not unusual to have a healthy smoothie for breakfast (with fresh and well chosen ingredients), but then to have any microwave food for lunch and then to order just a pizza for diner. "It just because I´m busy…it has to be uncomplicated and convenient sometimes".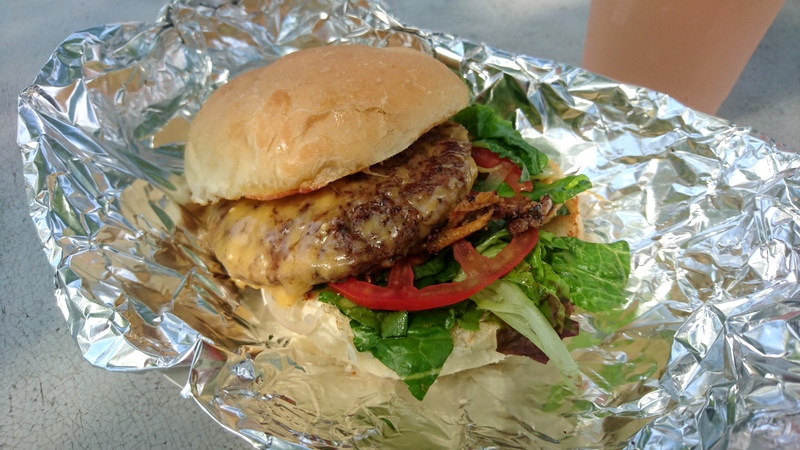 2. "Did you eat some good classic American Burgers? The best burger ever?"
I had some good burgers, sure thing! But honestly saying, nothing toootally outstanding. Maybe I was at the wrong restaurants haha… In general it was always a good choice to have a burger, probably the standard and most wanted bar food. After all, I would rather emphasize the fries which were often quite interesting and different to usual burger restaurant fries in Germany. They ware (nearly) all homemade and also quite diversified. I had sweet potato fries with a good paprika flavor but also some which were very natural, just descent salty and very crispy. The regular fries were often topped with Cheddar cheese and/or a served with some cheese sauce. The restaurants of Hopcat offer an interesting fries version which is characterized through a sweet and salty taste (yeah I´m not kidding they put lots of sugar on their fries, it is good though).
3. "So what is "typical American" cuisine?" [Besides the mentioned examples]
Of cause, the American cuisine is like its society, a mixture of international influences from all over the world, and then again different local adaptations.
Besides this international characteristic thing, I was irritated about combining salty and sweet things like bacon with maple syrup topped pancakes for breakfast. Another example: popcorn with sugar and salt at the same time, or also the cheese popcorn I had in Chicago. For me popcorn was supposed to be sweet, as long as I live, but it is surprisingly good. I know this idea is getting more famous for European chefs but yeah it still quite special to have a salted caramel dessert. I need try it more though.
Another positive impact was the seasonality. Even if you go to the big supermarkets…you can find lots of different pumpkin sorts (which I had never seen before), fresh apple cider, and fresh corncobs – more about that later wuhu.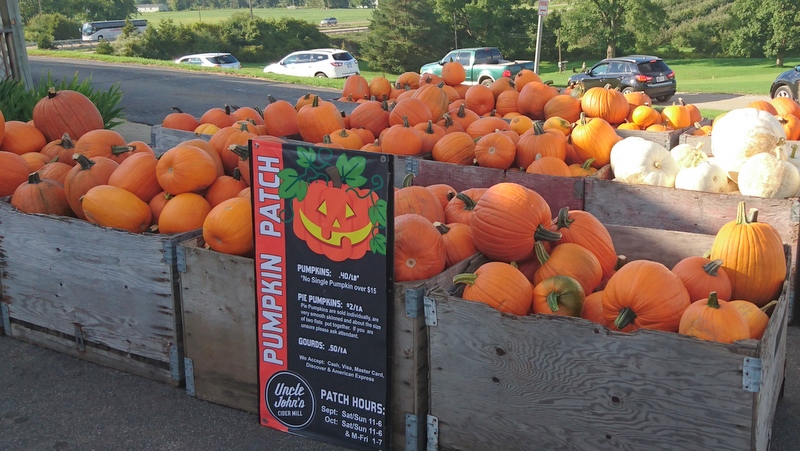 Typical ingredients of American meals are quite often Bacon&Cheese. For sure not the most healthy stuff, but unfortunately very, very delicious…so yeah often (you feel) you have to include some bacon or to top your meal (your sandwich, toast, or omelette…whatever it is) with some cheese. I still try to get back to a more healthy amount of the bacon&cheese usage, it is hard haha.
4. "What was your personal highlight food? The best thing, you have eaten out there?" 
I would say that was a typical Texas BBQ. Lots of meat, which is cooked in the oven over long time and is tender like you can not imagine. It is combined with some lovely sides like homemade potato salad, coleslaw, pickles and – of cause- lots of different BBQ sauce. All fabulous and delicious! The only "problem" is the portion are huge (even for American sizes) so you should be hungry and you should have some time for a rest afterwards! Also, you do not need any food for the evening or even the next morning you´re good. Nevertheless (or because of that? haha), it was worth it, every single penny. So if you are in the southern states, go and find a good BBQ-place, I have heard there a lots of of them.
5. "What was the worst food you have tried?"
Ouuh that was a horrible Philly Cheese Steak. I mean, I am usually a big Philly Cheese Steak fan but this one, holy shit! It was for free though (a Facebook marketing activity of a restaurant in East Lansing, I better don´t mention the name of it hahaa). The steak was chewy as leather, it was not enough sauce, not enough cheese (yeah after a few days in the States, you know the adequate amount of cheese) and the bread was absolutely floppy.
6. "Which culinary take-aways and inspirations did you collect for your own recipes and dishes?"
I tried to cook (or to use) all seasonal stuff (mainly: different sorts of pumpkin, apple, apple cider, fresh corn, fresh cranberries and blueberries) during the fall, I guess it was a good period in terms of the seasonal ingredients.  I tried to create my own German/American signature meals, my favorite one is probably my fresh corn soup…the list of ingredients sounds so good: fresh corn, bacon, cheddar cheese, apple cider vinegar, maple syrup, cashews and cranberries…so basically all the good fall stuff!
After long time ago (with a sweet potato pie), I practiced again my pie recipe and optimized it (the crust) with a new pumpkin pie recipe, a different seasonal taste as well.
Otherwise I have learned:
Bacon and cheese are always a solution "to upgrade" a meal.
Fresh products are always better (fresh cranberries, fresh corn etc.) and the additional work to cook these ingredients is definitely worth it.
Sweet-salty combination are very nice for some change sometimes.
Having an "upside-down breakfast" (breakfast at an unusual daytime, even in the evening) should be possible in Germany as well. Otherwise, you should do it on your own whenever you like without any worries.
7. "Is there something you miss in Germany?"
Honestly saying, I´m a peanut butter fan now (before my stay – I hated it, kind of at least). Especially, the crunchy version with a little coarse salt on your bagel is so good.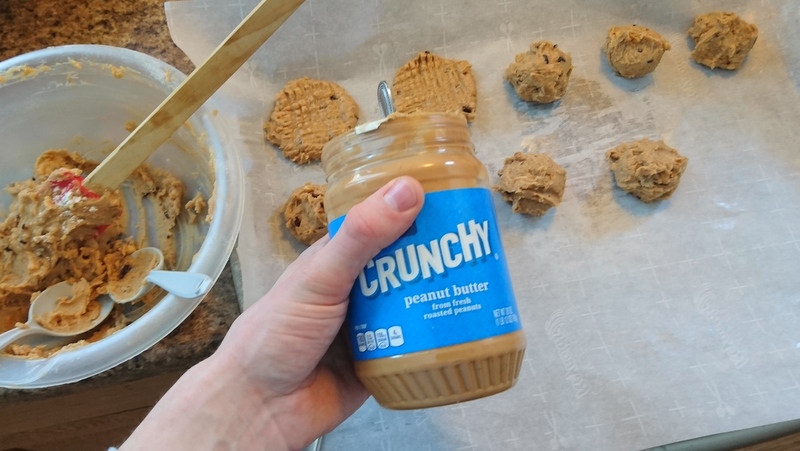 I did not find any good whole grain bread (at least nothing like in Europe) but bagels were a nice substitute which I really enjoyed. Of cause you can get bagels in Germany as well but it is not the same quality and mostly (not reasonable) expensive.
The variety of vegetables and fruits in (usual) American supermarkets is really amazing (I am not kidding). You can get almost every vegetable you are searching for. You can find the latest shit like wheatgrass and then also all the typical sorts of cabbage. I also thought that kale is absolutely German, no it is not!… after all haha. So back to topic, the fruit variety is also good, maybe not that outstanding like the vegetables. I also do not need any prepared (pre-sliced) food, but yeah I see the advantages and habits.
8. "What did you miss – any specific products or other culinary things?"
I tried to prepare some German hot wine/mulled wine (germ.: Glühwein) but I was hard to find whole spices (like cinnamon, nutmeg or gloves). Finally I went to an Asia shop, otherwise you just find it in organic markets for crazy prices.
The habits of enjoying food and taking time to prepare your own meals could be better. Lots of young adults are willed to care about their nutrition (see above) but after all nobody wants to invest time to prepare some quality food. The understanding of cooking as a passion and leisure activity was not very widespread from my perspective, probably it is more common in Germany the recent years. But I have experienced also lots of similarities. The circumstances people complain about (reasons for not cooking) are exactly the same. Probably, we as food bloggers need to be even more inspiring in "the county of social media".
9. "How do you like the American beer?"
Firstly, I do not like the "mainstream" light beers. It is really "a light quality version" of typical beer, saying it friendly.
The other side is the craft beer boom of the recent years. I really enjoyed this diversity of different beers. I have never tried beers with something fruity, nutty, with coffee and chocolate flavor or even some influence of certain herbs. So cool! I mean, I did not like everything… but there is literally "the perfect beer" for everyone. Just get a few samples or just a plate of samples.

My favorite kind of beer, just to enjoy 1-2 for the evening, were stout beers with some coffee and cacao flavors. You should all try it one day!
I did not enjoy the very widespread IPA beers. I would consider it to the category "ok, you need to like it".
10. "At the bottom-line, is the American cuisine worth to explore it?"
Yeah, for sure! The states are worth to go there for a (culinary) trip. The cuisine is so diversified, there is literally any sort of food for everyone. And yes, if you like you can eat vegan, vegetarian or just balanced and healthy! Sometimes it hard though but feasible.